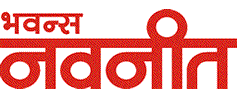 NAVNEET HINDI
---
DISCLAIMER
Every effort is being made to keep the website up and running smoothly. However, hindinavneet.com takes no responsibility for, and will not be liable for, the website being temporarily unavailable due to technical issues beyond its control.
Whilst hindinavneet.com takes all measures to ensure that the website is normally available 24 hours a day, due to the inherent nature of the Internet, errors, interruptions and delays may occur in the service at any time. Accordingly, the Website is provided on an "AS IS" and "AS AVAILABLE" basis without any warranties of any kind and does not accept any liability arising from any interruption in availability. Access to the website may be suspended temporarily and without notice in the case of system failure, maintenance or repair or for any other reasonable cause.
The information on the website does not necessarily reflect the views and opinions of hindinavneet.com or any of the department/institution related to it and that the write-ups should not be relied upon to make any specific personal decisions. Professional advice should be obtained before making any such decision.
In no event will hindinavneet.com be liable for any loss or damage including without limitation, indirect or consequential loss or damage, or any loss or damage whatsoever arising from loss of data or material or anything related arising out of, or in connection with, the use of this website.
Regarding the content supplied by freelancers, we assume that it is their own creation and not copied or received from any other source. hindinavneet.com is not liable for any such copyright violation cases.
hindinavneet.com will use reasonable actions and efforts to ensure that the Website and the materials do not contain or spread any viruses or other malicious code. However, it is recommended that you should keep your internet security tool on to check for the presence of viruses and other malicious code. hindinavneet.com excludes to the fullest extent permitted by applicable laws all liability in connection with any damage or loss caused by computer viruses or other malicious code originating or contracted from this website or the content of this website.